Our patented Mobile Transport Tray (MTT) is the latest innovation in the freight industry. Difficult freight handling has never been easier. Manufactured using solid steel and heavy duty industrial rollers our MTT systems are capable of handling up to 27 tons. Once loaded, your freight can be rolled into and out of your container using a regular fork-lift truck. While the MTT system makes it easy to move freight into and out of your container, the fixed mechanism locks the cargo in place preventing shifting during transit.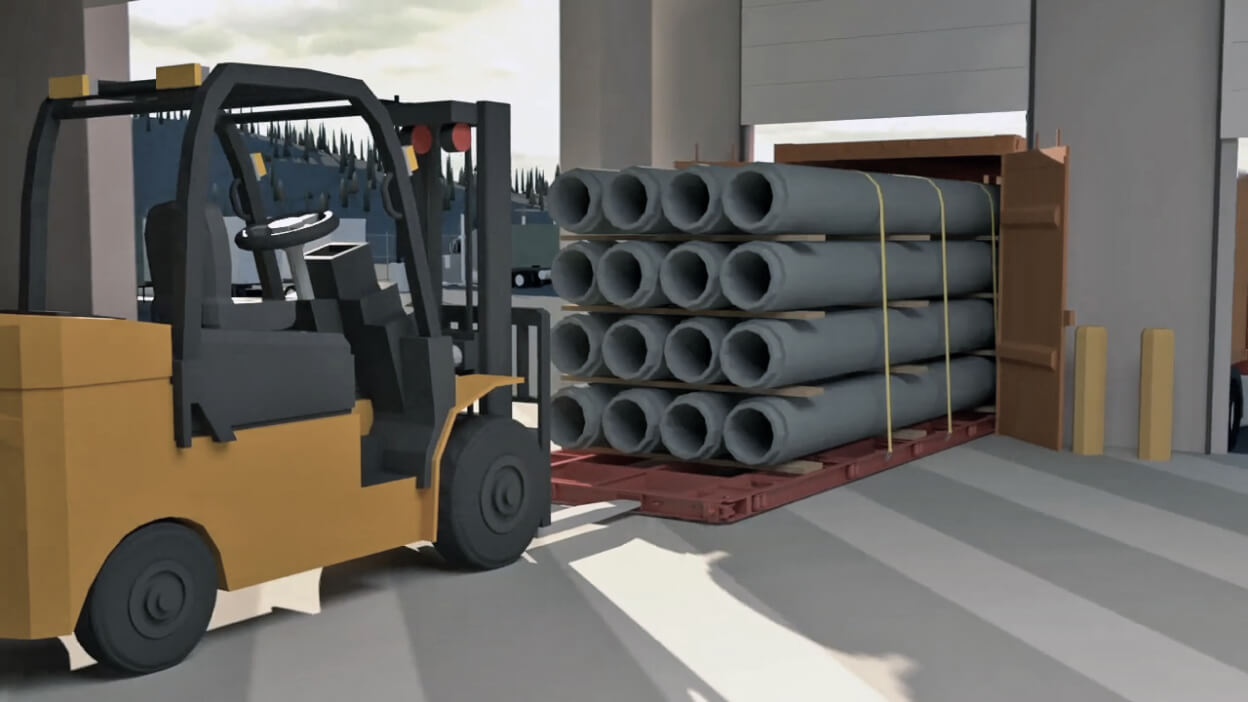 The Key Benefits of the Mobile Transport Tray
Eliminate the need for special containers and special handling equipment. The MTT system eliminates the need to use open-top containers, flat-racks, flatbeds, and cranes hired for (un)loading.
Reduced risk of damaged freight. Secure your cargo, thanks to the MTT's fixing mechanism, additional straps, and supports. Your cargo can ship securely, without the added cost of shrink wrapping and expensive airbags.
Increased turnaround times. You will enjoy the benefits of reducing your dock and truck turnaround times thanks to simply roll-in and roll out loading and unloading.
Reduce or eliminate per-diem and cargo demurrage changes by avoiding waiting for special unloading equipment.
Our MTT systems can be multi-stacked up to 15 units, saving on storage and transportation cost. MTT systems available in both standard and custom sizes.