ITS Weighs-In With Supply Chain Predictions, And Solutions, for 2022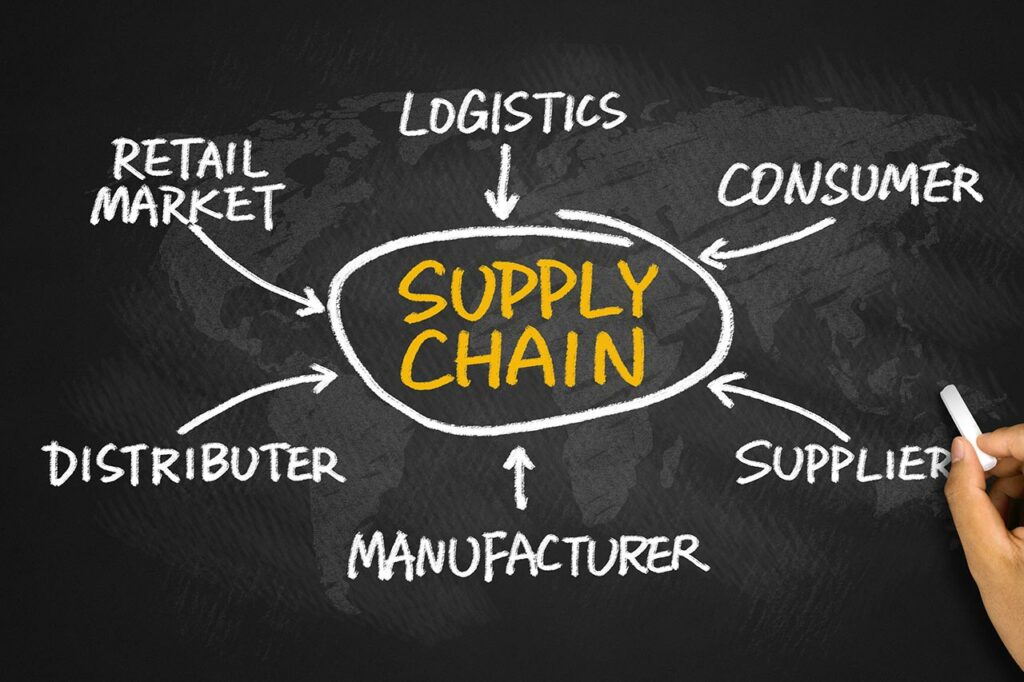 "Amateurs talk strategy. Professionals talk logistics."
That quote is generally attributed to General Omar Bradley, referring to military operations. In 2022 though, logistics professionals are talking a lot about supply chain logistics.
No one knows exactly what challenges and changes there will be in the transport logistics landscape in 2022. But we can make some very educated predictions.
One thing is for sure, though—shippers of goods and materials of all kinds need exceptional, dependable logistics partners. At Innovative Transport Solutions (ITS), we have the supply chain and transport solutions that shippers need.
ITS is the trusted, go-to logistics partner for businesses within unique shipping and cargo transport challenges. We provide client-tested, innovative logistics solutions for complex shipping, cargo loading, cold-chain logistics, fulfillment, and warehousing challenges.
Don't let shipping logistics keep you up at night. Call our team of experts today at (630) 343-5980, or get in touch online. Let us handle all of your complex transport and shipping logistics so you can focus on growing your business.
In this post, we'll discuss our predictions for three critical aspects of the shipping and logistics industry for 2022:
Key issues impacting the global and domestic supply chains
Factors impacting shipping and freight handling costs
Our overall expectations for the transport and logistics ecosystem in 2022
We've got a lot of freight to load here, so let's get started!
We went to the real-time supply chain information providers over at Freight Waves to provide a high-level summary of what to expect:
Goodbye, 2021. Hello, 2022. What do you have in store for us? More supply chain issues? More port congestion? More driver issues? More topsy-turvy developments?

Probably a little bit of everything, according to FreightWaves writers. We asked our people on the front lines to look into the 2022 crystal ball and offer up predictions on their respective beats. It promises to again be a newsworthy year in the freight industry, which took center stage on many of the nightly newscasts in 2021.
That pretty much sums it up. So let's drill down a bit deeper into the "little bit of everything" we can expect this year.
Key logistics issues impacting the global and domestic supply chains.
Whether we like it or not, global events can have an enormous impact on our domestic supply chains. There is currently a tremendous demand for foreign goods, especially from Pacific rim countries. The Wall Street Journal highlighted disruptions at major Chinese seaports in a recent article. And additional disruptions will most likely continue to occur in 2022.
Global disruptions at major global seaports are further compounded by the well-publicized congestion at the ports of Los Angeles and Long Beach. And while the worst may be behind us in our Southern California ports, the after-effects will certainly linger throughout 2022.
Domestic issues will continue to be a factor in the overall congestion in the cargo transport industry this year as well. There's a significant shortage of commercial drivers in the U.S. that continues to grow, with no signs of slowing down.
Vehicle and trailer shortages are also an issue. So, even if there were drivers available, they wouldn't have enough vehicles to drive or trailers to pull. This is primarily due to a global shortage of the printed circuit boards that it takes to manufacture vehicles, including trucks, trailers, and other delivery vehicles of various sizes and uses.
Factors directly impacting domestic shipping and logistics costs.
Fuel costs will continue to drive shipping costs up in 2022. Diesel prices are expected to rise again, as pointed by the experts at Transit Topics, as domestic supplies continue to dry up. And domestic energy production does not appear to be picking up any time soon. That means higher fuel costs and surcharges.
Drivers, the unsung heroes of the pandemic, are finally seeing some much-deserved compensation increases as well. Unfortunately, many of these increases will barely keep up with inflation.
And speaking of inflation, it's the silent killer in any serious supply chain analysis. Price increases will be ubiquitous in the U.S. and global markets as trillions of newly printed dollars come into the economy. And the shipping and logistics industry is certainly not immune. More dollars chasing fewer goods and services will inevitably lead to higher prices.
Our overall expectations for the transport logistics ecosystem in 2022
It's going to be a challenging year for sure. But the team at ITS also believes that challenges are the factors that give rise to innovative solutions. We're telling our clients to expect the unexpected.
We're also telling them to be ready to face their shipping and logistics challenges with solid partnerships. We're not intimidated by complex shipping and logistics problems, and neither are our clients.
More specializations will be needed, like transloading, handling, and shipping large, heavy cargo items. Smart endpoint management solutions can help offset increasing fuel and labor costs, for example.
The bottom line is that together we can turn 2022 into a year for growth, despite the potential challenges.
Innovative Transport Solutions leverages our unique technology-based solutions in a focused, consultative approach to domestic freight transport and logistics.
ITS offers domestic transportation services from pallets to container drayage, to intermodal rail, over the road FTL/LTL, project cargo, and specialized temperature-controlled service throughout North America.
Our creative, technology-based approach to problem-solving includes the Portable Roller Bed System (PBS) and the Mobile Transport Tray (MTT). The PBS allows a regular trailer to be converted into a roller bed trailer—saving thousands in equipment acquisition, handling, and ownership costs. Our MTT system reduces the loading and unloading of a container to just a few minutes with a regular fork-lift truck (Touch & Go). This system has proven to be an invaluable benefit to our international shipping clients by allowing receivers to unload 20+ tons in less-than-a minute and eliminating driver detention & significantly reducing damage claims.
At ITS, our commitment is to impeccable customer service and providing innovative, customized solutions to our clients' most difficult freight challenges. Whether you need help with warehousing (dry & temp controlled storage), intermodal drayage, rail transportation or domestic freight transportation, the experts at ITS can design a solution that is both efficient and cost-effective.
Are you facing complex shipping and logistics challenges? Relax, we got this.
Whatever transport logistics issue you're facing, we've probably seen it before.
Are you ready for cost-effective solutions that work?
Call us today at (630) 343-5980, or get in touch with us online. Our experts are waiting for you to reach out.