Visit ITS at the California Trucking Show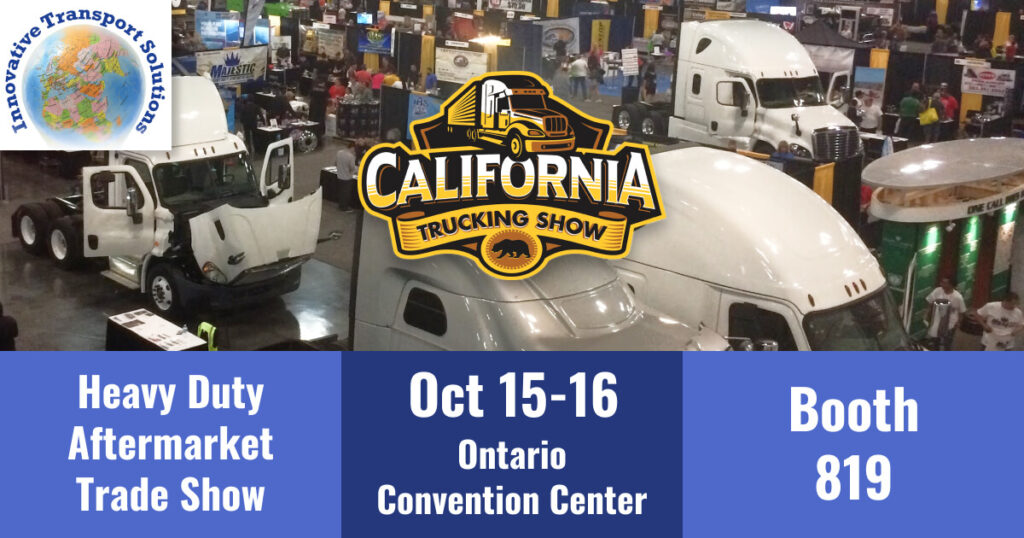 Come visit Innovative Transport Solutions at the California Trucking Show on Saturday, October 15th & Sunday, October 16th at the Ontario Convention Center. The shows hours are 10 am PT until 5 pm PT for both days and admission is FREE.
ITS will be exhibiting their ASSET BASED drayage services to/from Ports LAX/LGB to our local cross-dock & warehouse facility in Hawthorne, CA 90250. Also, ITS will be showcasing their Mobile Transport Tray & Portable Roller Bed System equipment, which is used for safe & efficient handling (loading & unloading) BOTH ocean freight shipments & air freight consolidation shipments (PMCs / ULDs / BUPs).
Here are the details for the show:
Show Dates:
October 15th thru October 16th, 2022
Times:
10 am PT until 5:00 pm PT
Location:
Ontario Convention Center
2000 E. Convention Center Way
Ontario, CA 91764
Call for details: (909) 937-3069
Booth# 819
We look forward to seeing you there!
Visit www.InnovativeTransportSolutions.com now!
Innovative Thinking..Bottom Line Results!