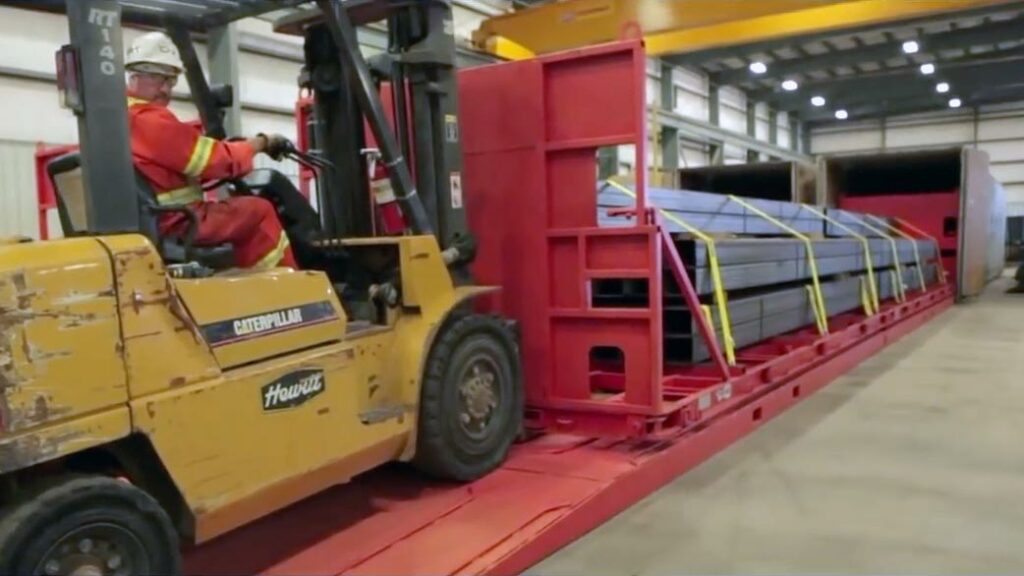 Move 50,000 pounds of steel into a shipping container in under one minute with a forklift!
The patented Mobile Transport Tray (MTT) from Innovative Transport Solutions makes freight handling easier and more efficient, saving you time and money. The MTT is manufactured using steel and heavy-duty industrial rollers capable of handling up to 27 tons of payload!
Check out how the Canadian National Railroad is using the MTT to containerize 20+ tons of steel pipe, tubing, bar, plate, in-gauge machinery & building materials for intermodal rail transport throughout North America.
"It's an efficient way of loading. It's an efficient way of shipping. It's an efficient way of unloading material."
Take advantage of 53' DV intermodal capacity & transit time (in-line with OTR trucking) versus carload shipping or costly flatbed cross country. Save money, and get your shipments where they need to be with the MTT.
Let's connect and get your product to market in a timely and cost-effective way as our customers do!