We're Heading Into The Peak Logistics Season—Are You Ready?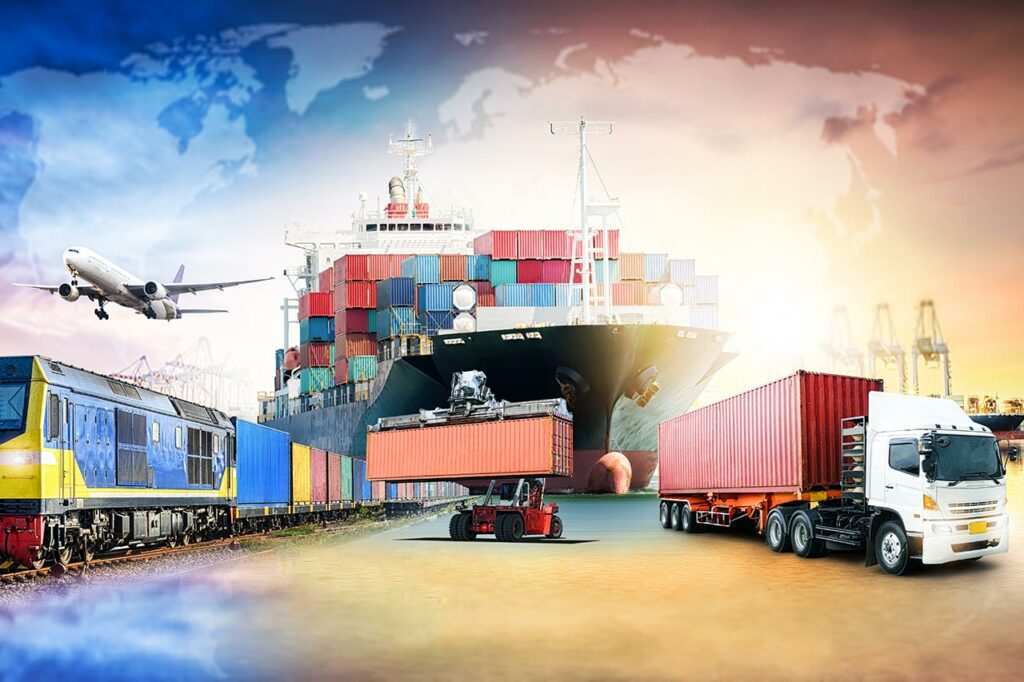 "The line between disorder and order lies in logistics."

—Sun Tzu, The Art of war
It feels like we've been in a war for the last several years to most shipping and logistics professionals and the companies we serve. But what's on the horizon?
What are we expecting in the shipping and logistics industry this year?
Let's look at the good, the bad, and the short-term reality. Ports are still congested, but some good news is on the horizon. American Shipper recently reported:
Looking at the combined monthly imports of Los Angeles and Long Beach, 2022 remains almost exactly on track with 2021 — and far above 2018-2020 trends. The two ports' combined imports in January-May are essentially flat year on year (down 0.5%, by just 23,316 TEUs).
After a brutal year of cargo ship delays around the U.S. and port congestion due to the unavailability of trailers, chassis, and labor, things seem to be clearing up. Ship delays have decreased significantly along with container handling delays at major ports, including Los Angeles and Long Beach.
Pent-up consumer demand is slowing as it starts to return to pre-pandemic levels. Upstream logistics pressure should begin to decrease in the coming months as product demand starts to normalize downstream.
What challenges do we still face in shipping and transportation logistics in 2022?
Harbor Trucking Association CEO Matt Schrap pointed out in a recent interview that rail cargo backup is still a significant issue at the ports of Los Angeles and Long Beach. Intermodal logistics is an industry with a lot of moving pieces. When one piece is out of kilter, the whole ecosystem suffers.
In a recent post, we also highlighted the domino effects of hyperinflation and soaring energy prices on the logistics space. These issues do not appear to be going away any time soon.
Trailers and container chassis are also still hard to come by with the continued global semiconductor chip shortages.
So what's the bottom line? With all the metrics affecting the shipping and cargo transportation industry, we don't expect our customers to see much difference in lead times and costs in 2022 compared to 2021.
Are you ready for a busy summer?
Let's make sure you're ready for a busy, productive, profitable summer with a dependable shipping logistics partner.
The transport logistics business is still in a state of flux. But at Innovative Transport Solutions, we're here to provide our customers with industry-validated solutions for your shipping, warehousing, container handling, drayage, and complex cargo loading requirements.
We're not intimidated by challenging market conditions, inflation, and high energy costs, and neither are our clients.
So how can you get your arms around your shipping and logistics challenges?
That's the easy part.
Get in touch with our team today.
At ITS, our commitment is to impeccable customer service and providing innovative, customized solutions to our clients' most difficult freight challenges. Whether you need help with warehousing, storage, intermodal transportation, or domestic freight transportation, the experts at ITS can design a solution that's simple, efficient, and cost-effective.
Are you facing complex shipping and logistics challenges? Relax, we got this.
Whatever transport logistics issue you're facing, we've seen them before, and we can help.
Are you ready to implement robust, cost-effective freight solutions?
Call us today at (630) 343-5980, or get in touch with us online. Our experts are waiting for you to reach out.